2022 Municipal Election
2022 Election Forms
2022 Provincial Election Forms
†Note: These PDF forms have been prepared by the Government of Ontario as Fill, Print and Save PDF forms. To use the forms as intended, do not open the form in your browser. Instead, right click on the link and select 'Save link as...' from the pop-up context menu and save it to your device. Then open the document on your device using Acrobat Reader 10 or later.
Have your say - Log on today!
Are you on the list to vote in the 2022 municipal and school board elections?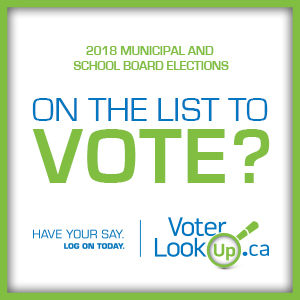 This link opens in a new window
Visit voterlookup.caThis link opens in a new window to confirm, update or add your information. All it takes is a few minutes.